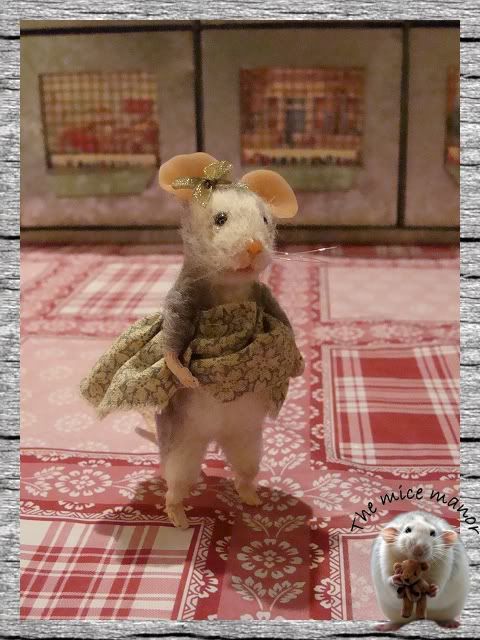 Hi I'm Mathilde, Nancy created me after throwing
away many sisters and brothers that were not
succesful. It took her a week to make me!
But now I'm cute enough to stay in her Mice Manor.
Her daughter Vall made a little fellow named Sniffy.
He's strong and I'm smart hihi, we are now best friends!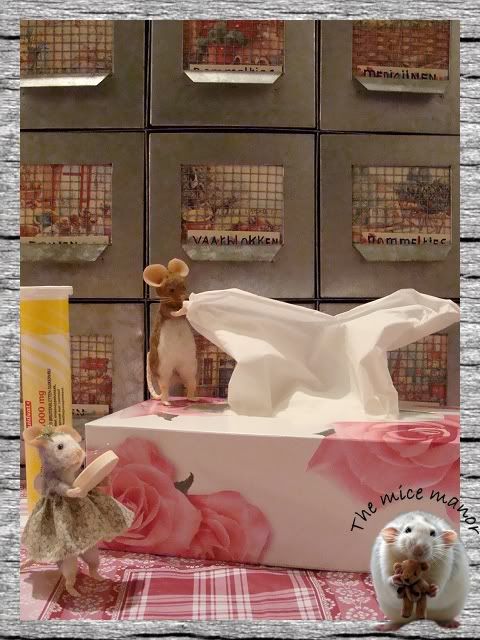 Sniffy

caught a cold last week

and in the kitchen
we found a huge tissue box! And I found some
vitamins, how lucky!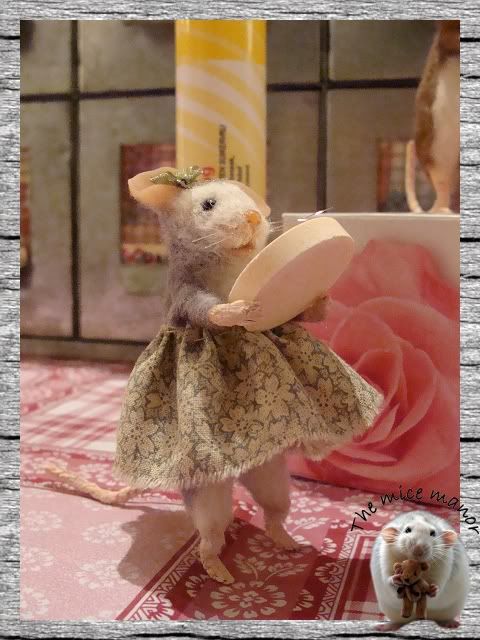 Ahhh...it's heavy and I'm not so strong but I have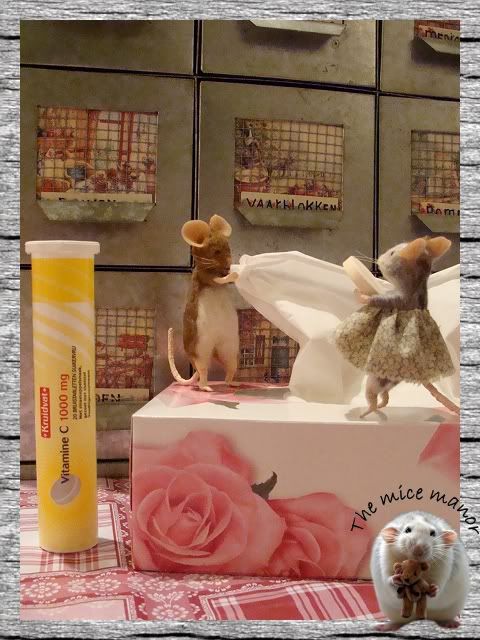 While Sniffy is still trying to wipe his nose I finally climb
up the tissue box. Hee Sniffy, look what I found in one
of the drawers! A
enormous vitamin C tablet!
Take it from me Sniffy, it's so heavy!
And take a tissue to keep you warm..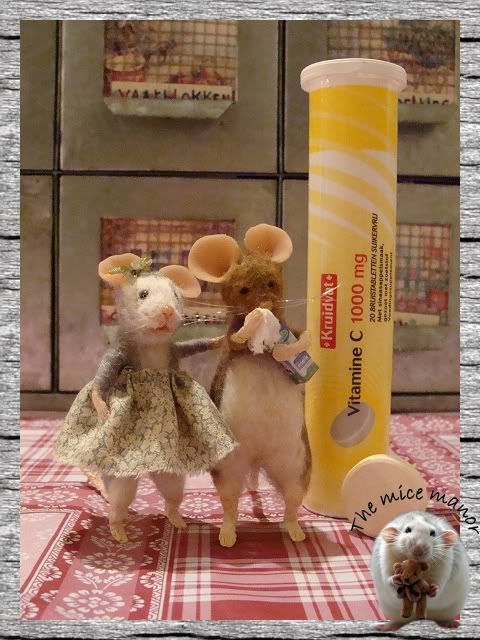 With the tissues, the milk
and the vitamines you'll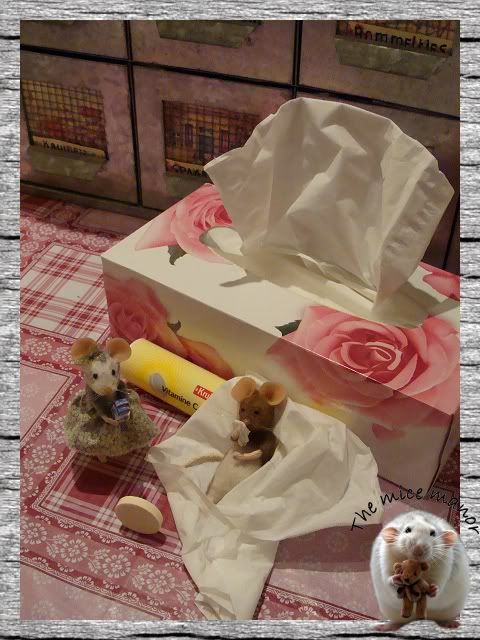 Don't be sad Sniffy, when you are
better we
can
Mathilde is not afraid of people. Are you not afraid of mice?