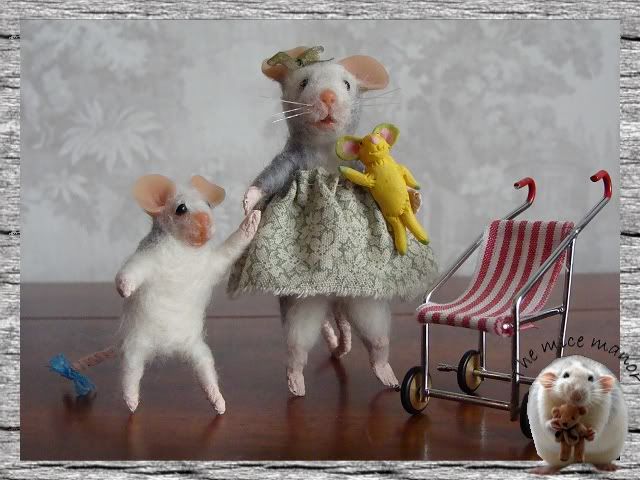 This is Sammy, the little toddler brother of Mathilde.
She loves to ride him in the doll buggy and to play together with her mouse-dolly named Yelly.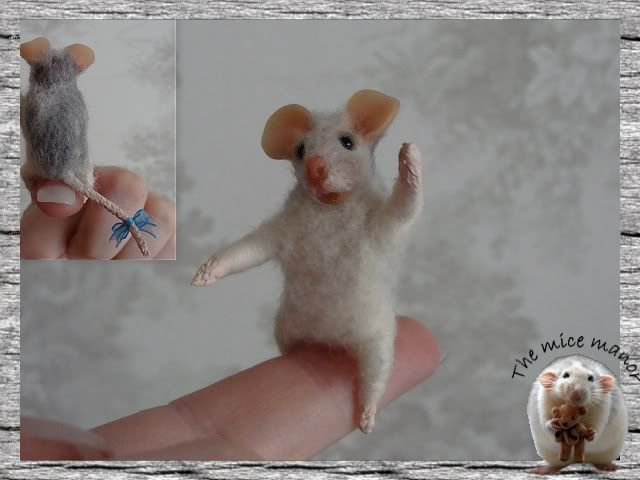 He's discovering the big human world and likes to play with my finger!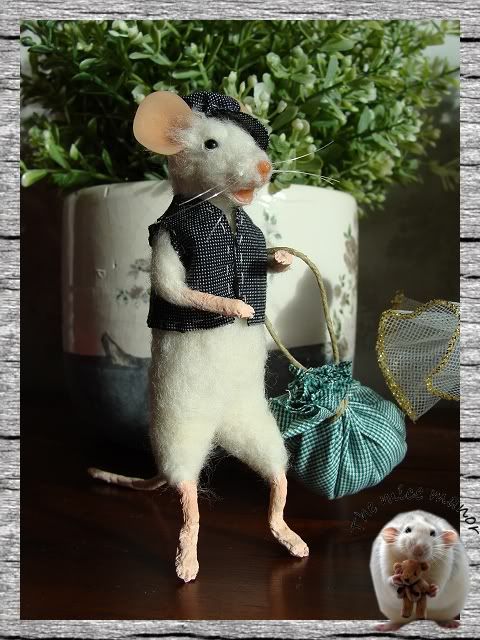 This is Stuart, the father of Mathilde and Sammy.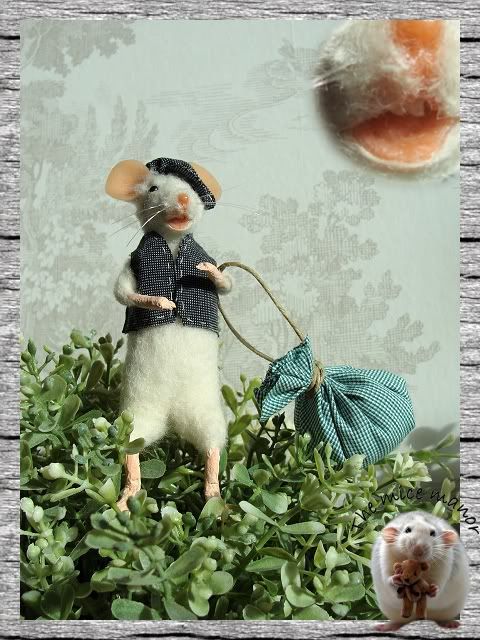 Back in the days Stuart was a mouse who lived on
different
vessels till he
met
Mathilde's mother in the
He is very protective towards his family, has
an excellent smell and sharp teeth (haha) and always
searching for
something
to eat
to fill the hungry mice mouth.
Sammy misses a mommy but haven't made her yet.
So Stuart, his daddy, has to comfort him.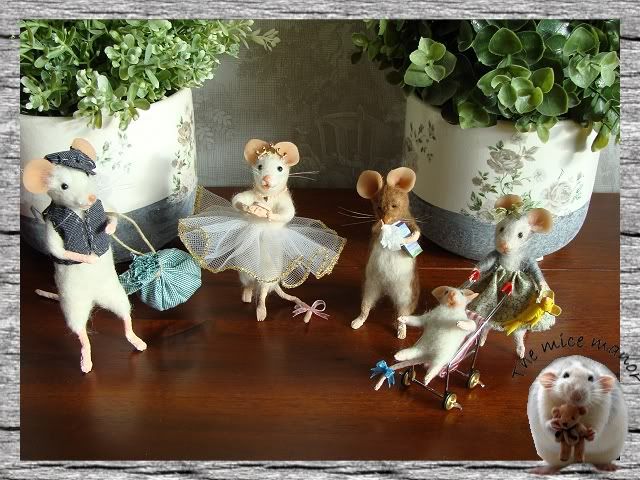 A happy mice family...within the middle the lovely ballerina mouse Fluffy!

Vall offered her as a give-away for the opening our - no closed - website mini-fluffies.
She now lives with the lucky winner.