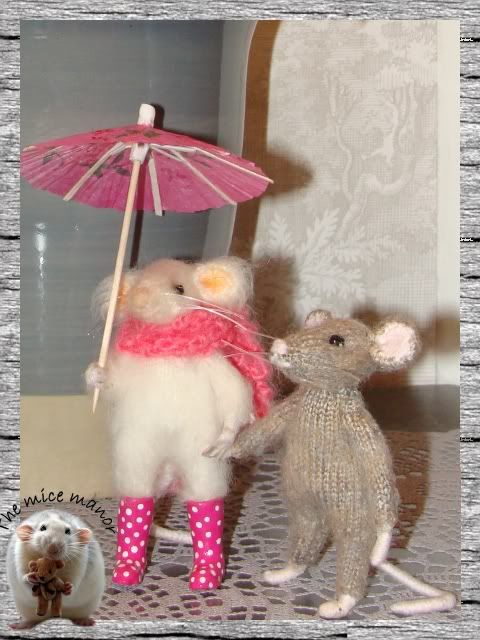 These cute little mice I bought yesterdag at the fair in Rijswijk. (near by The Hague)

A day before I went to the fair, I discovered these adorable mice on
the website of Madmouses
and saw that they were also presented at the fair. So I couldn't resist to take them home ;-))
The venturous Sunny loves to sing in the rain and she's a very curious mouse-girl.

Petieter is a shine young fellow who is continuously holding the hand of Sunny.

But It'will become less once there settle more mice (which I want to make myself) in the Manor. Maybe they miss the other mice from the Madmouse-family?

I took Sunny and Petieter with me while shopping at the fair and we bought some nice clothes for their new future friends :-))
Back home I found a cheesy (LOL) surpise in my bag!! Thank you Rita and Sandra!